Who are we?
We are REC, the citizen entrepreneur network
Imaging that we could all so something to create a fairer society is only a thoughtful story unless it is supported by a real desire to act.
As an economic agent, we are convinced that it is important to think beyond profit, and to recognize our responsibilities by supporting social and environmental innovation.
We are the outcome of an assessment: organisations based around social utility need the support, the tools, and the technical expertise in order to develop and grow.
We gave ourselves an objective to facilitate access to these resources, especially for urban priority areas (QPV), through looking for new work models. Above all our approach is collaborative.
REC Innovation is a 1901 Law association. For 8 years we have brought together a network of entrepreneurs, experts and skilled personalities who share our values and our vision.
We propose consulting and training and aim to increase awareness of all issues linked to social entrepreneurship.
A member of the Regional Chamber of Social and Solidarity Economy (CRESS). Chair of the "Social Enterprise" college.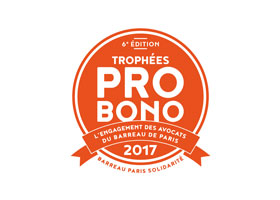 Awarded for efforts in coaching and legal support by the Pro Bono Trophies at the Solidarity Bar of Paris Endowment Funds.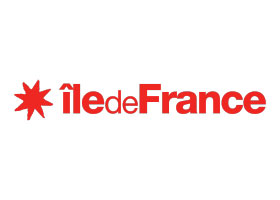 Regional agent for enterprise growth in Ile-de-France.
Today, an enterprise isn't only driven by the need to make profit. Organisations aspire to be citizens: as agents in the economy of their own regions, they fully hope to contribute to the creation of durable employment and of economic, social and environmental added value
Oben AYYILDIZ
---
Co-founder REC Innovation
The Team
The values which support action
We want to act with audacity in order to propose a new vision of expertise, leading away from closed practice, going beyond what has traditionally been done to promote new possibilities and building bridges with our clients as well as with our experts and interested parties. We are committed to social innovation and to making a positive impact on the economic activity of our society. We pragmatically match the permanent research for new solution and the requirements of our professions. We want to support the active power of our local, social, and responsible entrepreneurs.
Our organisation
The Board of Directors
REC Association is supervised by the office and the board of directors. With the management team, they form a board of directors who meet each trimester to define the strategy of the association.
For each of the association's projects, a management committee is formed and biannually reunites all of the partners involved in the project (institutions, foundations, social entrepreneurs, networks, associations).
REC also relies upon its network of experts who accompany each project. They might be directors, entrepreneurs, independent consultants or employees. Together they constitute a cluster of experts who react in correspondence to the scale of each organisation which we guide.
Télécharger l'organigramme (8 Mo, .pdf)
Our clients
They have trust in us